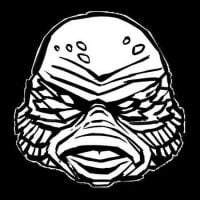 News Editor
Scott Wampler
Join Date: Mar 23, 2012 • Last Entry Date: Apr 24, 2019 • Articles: 3624
Scott Wampler is an online film blogger, Podcast host, and man of constant sorrow living in Austin, TX. His likes include CREATURE FROM THE BLACK LAGOON, the filmography of David Lynch, and the conspicuous consumption of alcohol. Dislikes include people and unfrosted Pop-Tarts.
Well, THIS sounds like it's gonna be awesome.

Ejector seats! Three-way fistfights! Black Superman!

Star Derek Mears certainly looks like Swamp Thing!

A flurry of reports this morning, followed by what feels like damage control.

There will be Characters.

They adjusted for inflation.

Just 10 days to go, folks. You can last 10 more days, right?

Welp, that's one Disney+ subscription sold.