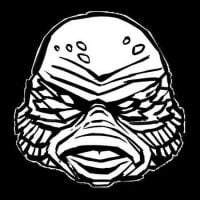 News Editor
Scott Wampler
Join Date: Mar 23, 2012 • Last Entry Date: May 24, 2018 • Articles: 2896
Scott Wampler is an online film blogger, Podcast host, and man of constant sorrow living in Austin, TX. His likes include CREATURE FROM THE BLACK LAGOON, the filmography of David Lynch, and the conspicuous consumption of alcohol. Dislikes include people and unfrosted Pop-Tarts.
Do not read this post if you haven't already seen DEADPOOL 2.

Good luck sleeping tonight.

The CATCH ME IF YOU CAN team is going political.

Spike Lee's not playing around with this one.

Spin the Insanity Wheel, get inked for free. It's just that simple.

Even when it's not bloody, Lars von Trier's latest feels disturbing.

"Hello, darkness, my old friend..."

Prepare yourselves for PENNYWORTH.

Andy Muschietti's sequel continues to kill it on the casting front.

This time they might be serious.

It's time to head back to the wasteland.