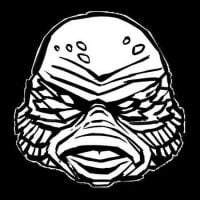 News Editor
Scott Wampler
Join Date: Mar 23, 2012 • Last Entry Date: Feb 22, 2019 • Articles: 3492
Scott Wampler is an online film blogger, Podcast host, and man of constant sorrow living in Austin, TX. His likes include CREATURE FROM THE BLACK LAGOON, the filmography of David Lynch, and the conspicuous consumption of alcohol. Dislikes include people and unfrosted Pop-Tarts.
HIGH LEVEL creator Rob Sheridan is standing by to judge your entries.

If this surprises you, you probably weren't paying attention.

Don't make any Thanksgiving plans for 2020.

Basically it's FORREST LOKI.

Still no title, obviously.

The role remains a mystery, but the competition is fierce.

Heads up, horror fans: one helluva new multi-sensory installation is headed to LA.

With a little help from Jimmy Kimmel.

Seriously, watch this thing.

...in Amazon's GOOD OMENS!

We're running out of ways to headline all these casting announcements.