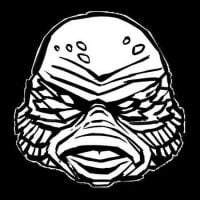 News Editor
Scott Wampler
Join Date: Mar 23, 2012 • Last Entry Date: Sep 19, 2018 • Articles: 3205
Scott Wampler is an online film blogger, Podcast host, and man of constant sorrow living in Austin, TX. His likes include CREATURE FROM THE BLACK LAGOON, the filmography of David Lynch, and the conspicuous consumption of alcohol. Dislikes include people and unfrosted Pop-Tarts.
In which a BMD contributing writer makes good.

NIN history was made in Colorado last night.

That sound you hear is Netflix sweating. Profusely.

But will he be the Lemmon or the Matthau?

We need never speak of that other live-action version ever again.

Let Mother take care of you.

This was their best option, huh?

Don't worry - this adds up.

In case it wasn't already clear, 2018 is an absolute nightmare prison.