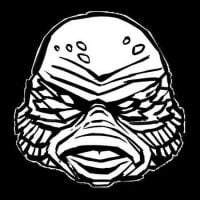 News Editor
Scott Wampler
Join Date: Mar 23, 2012 • Last Entry Date: Dec 09, 2018 • Articles: 3360
Scott Wampler is an online film blogger, Podcast host, and man of constant sorrow living in Austin, TX. His likes include CREATURE FROM THE BLACK LAGOON, the filmography of David Lynch, and the conspicuous consumption of alcohol. Dislikes include people and unfrosted Pop-Tarts.
Hmmm. What's Peele up to this time?

Those dang kids are up to their old hijinks again.

This is almost certainly a bit, but it's a good bit.

Like, an even bigger dick than he was in BATMAN V. SUPERMAN.

Oh, hey, but now we know when it's opening!

These Marvel folks are so sneaky!

Hype train, pulling into station. All aboard.

Time to put THAT debate to bed.

In which PUBG gets the Jordan Vogt-Roberts treatment.

It ain't really BAD BOYS if you don't got Joey Pants.