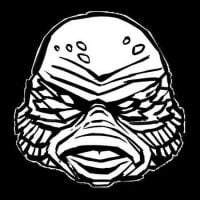 News Editor
Scott Wampler
Join Date: Mar 23, 2012 • Last Entry Date: Nov 15, 2019 • Articles: 4046
Scott Wampler is an online film blogger, Podcast host, and man of constant sorrow living in Austin, TX. His likes include CREATURE FROM THE BLACK LAGOON, the filmography of David Lynch, and the conspicuous consumption of alcohol. Dislikes include people and unfrosted Pop-Tarts.
You absolutely must read this plot synopsis.

That billion-dollar box office take probably helped.

There's much to be done before work can begin on QT's tenth and final film.

Paul Blake says: "How absolutely absurd."

The Rock's long-awaited entry into the DCU is just a few years away.

His character's named "Sage", obviously.

In which Bayhem comes to Netflix.

This finally appears to be happening.

We're starting to think this movie might actually happen.

The future remains ghoulish as hell.

We have no idea what they were thinking here.