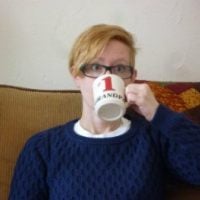 Mandy Jeronimus
Join Date: Jun 10, 2015 • Last Entry Date: May 07, 2018 • Articles: 29
Soooo many great sketches.

John Mulaney dusts off one of his most ambitious sketches.

"What are you up to, R. Kelly!?"

And it was from the "in case of emergency" files at that.

…and if you don't like SHREK, you're wrong and you're a stupid person.

What can SATURDAY NIGHT LIVE do to bring back their A-game?

"Yesterday, today and tomorrow are not consecutive, they are connected in a never-ending circle. Everything is connected."

(Actually, they're not a girl group. They just travel in a pack for safety.)

The PATTI CAKE$ star has a great new pilot that needs your help.