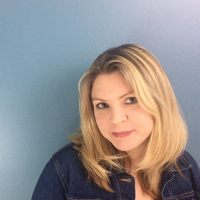 Emily Sears
Join Date: Nov 24, 2016 • Last Entry Date: Jul 13, 2018 • Articles: 41
Watch Jason Statham fight a colossal shark as the cinema gods intended – on the water!

Julian Fellowes and the show's original cast begin production this summer.

Watch cinematic queens Ronan and Robbie battle the patriarchy and each other for the crown.

Come kick some ass and drink some beer with Richard Linklater in honor of the 25th anniversary of his endlessly watchable film.

In which Chloe Moretz and Sasha Lane team up against intolerance.

Looks like we're in for more family-horror fun.

The wild rumpus never stops for the young at heart.

"It's real easy to forget what's important, so don't."

Ray Bradbury's love of literature is burned into the pages of FAHRENHEIT 451.

In remembrance of the Lisbon sisters.