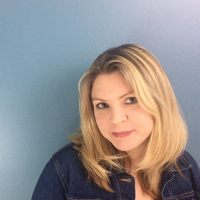 Emily Sears
Join Date: Nov 24, 2016 • Last Entry Date: Sep 20, 2018 • Articles: 64
Thompson presides over everyone in the latest Ian McEwan adaptation.

October in Omaha is going to be a scream!

Thirty movies in four days including an advance screening of ANNA AND THE APOCALYPSE.

A prolific poet and an adaptation that misses the point of misspent youth.

Hermione Granger wins the Orchard House cup.

Jonah Hill and Nine Inch Nails: two great tastes that taste great together.

This Aussie thriller caught our eye on the festival circuit, and now we've got the exclusive new trailer.

A great cast struggles to find the romance.

The director's whimsical style is sure to be a hit in this genre.

We're into everything going on here.

A motley cast turns this aimless melodrama into a cinematic gem.