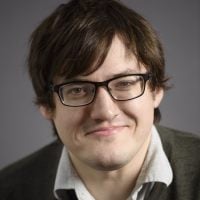 Gaming Editor
Andrew Todd
Join Date: Jan 06, 2014 • Last Entry Date: Jun 21, 2018 • Articles: 640
Is Ubisoft's star franchise returning to an annual schedule?

A report from Dan Savage's Humpfest 2018.

AMC hits a home run with a historical fiction masterpiece.

"The pain's just a program."

Did this movie ruin the Millennium Falcon?

It's time to give the most-reviled STAR TREK another shot.

Will he, too, make this look good?

Charlie Hunnam and Rami Malek: Prison Breakers.

Welcome back, Mr. President.

"I'm from Hong Kong, asshole."

Did you know that the Bush Administration lied about WMDs?