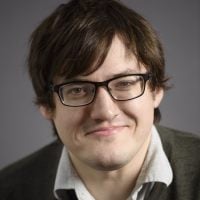 Gaming Editor
Andrew Todd
Join Date: Jan 06, 2014 • Last Entry Date: Jun 18, 2018 • Articles: 636
"What is a person but a collection of choices?"

A look back at the biggest issues of gaming's biggest week.

"This is the wrong world."

Get ready to play Mystery Xbox.

It is a period of civil war...

Time to revisit (or visit) a modern classic.

"Always leave them wanting more."

Is Ubisoft's star franchise returning to an annual schedule?

A report from Dan Savage's Humpfest 2018.

AMC hits a home run with a historical fiction masterpiece.