EW Puts Out 1,000 AVENGERS: INFINITY WAR Covers
Okay, 15, but still it's a lot.
Excitement for Black Panther will hardly have a chance to die down before Marvel is ready to go with their big culmination of the MCU experiment (or part one of it anyway): Avengers Infinity War. And then, just like last time, they're going to follow that up with an Ant-Man movie. That's why I love 'em.
To help celebrate, EW has a huge spread of new covers out for the film. They're about what you'd expect - pictures we've already seen of these characters from other sources, some photoshopped next to a Guardian of the Galaxy to showcase the "ultimate team up" nature of the film. But there are some surprises: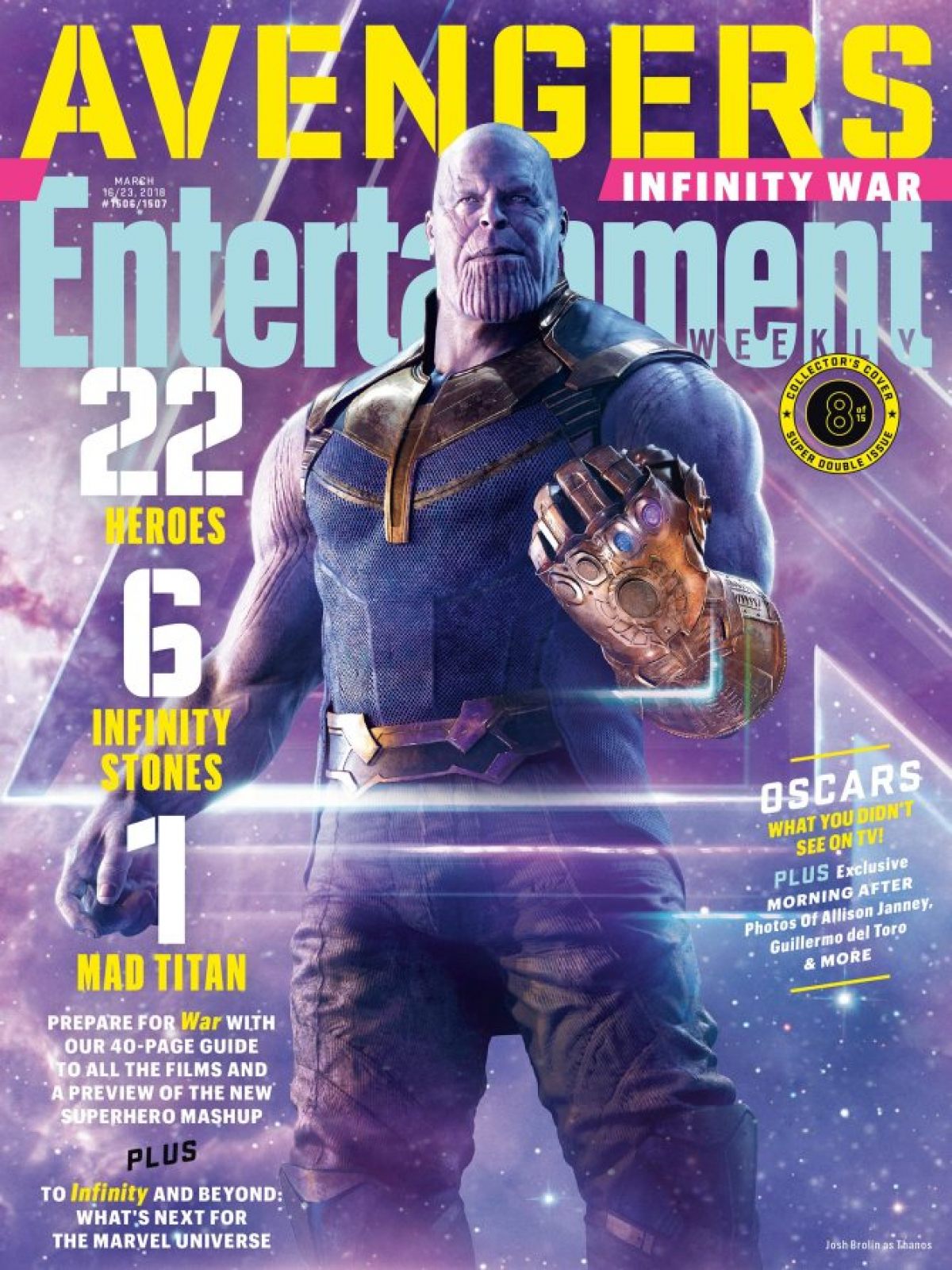 For one, that's a crazy Iron Man pic. He's basically wearing his version of the Iron Spider costume. Meanwhile, I didn't expect Cap's new Wakandian shield-gauntlet things to be on both hands like this. Really the thing I love most is seeing Black Panther support characters getting the spotlight. And as usual, Ant-Man is around; he's just way too small to see. What do you guys think? Did I miss anything?
Avengers: Infinity War comes out April 27.